The UK's competition regulator is on the warpath – focused on promoting the 'paramount' interests of consumers and taming the tech giants. For anyone hoping Brexit would distract the Competition and Markets Authority from exercising its existing powers, and seeking more, disappointment is in the air – as was obvious at the Law Society's annual competition summit last month. There is far more to this area of law right now than lawyers from England and Wales hopping over to Ireland in the hope of securing their practice rights.
THE LOW DOWN
Few areas of law have a more 'European' flavour than competition – applying across the EU's 28 member states to a design heavily influenced by UK lawyers. In investigations and enforcement actions, the European Commission squares up to corporate titans used to getting their way. But, for the UK, will such giant-taming habits cease with Brexit? Far from it – the UK's Competition and Markets Authority will be busier than ever. The paralysis that has gripped parliament has not gripped the regulator, which is pressing ahead with an ambitious reform programme. Like the European Commission, the CMA has the size and conduct of the tech giants in its sights. 
The CMA is not in denial about the impact of Brexit on its work, however. Dr Andrea Coscelli, the regulator's chief executive, observes that 'if Brexit happens' it will have 'a profound impact' on the CMA. The authority estimates it will be landed with up to 50 additional 'phase 1' merger cases and about five extra 'phase 2' cases a year. Antitrust enforcement will increase, too, by up to seven more cases annually. Post-Brexit, the CMA will also be taking on the 'bigger and more complex' merger and competition cases currently handled by the European Commission. The commission also polices state aid rules across the bloc, but post-Brexit the CMA will be the UK's state aid authority. 
But regardless of Brexit, the CMA is pushing ahead with plans for wide-ranging reform of  British competition law and policy. Writing to secretary of state for business, energy and industrial strategy Greg Clark in February, Andrew Tyrie, former chair of the Treasury Select Committee, and now CMA chair, set out the case for reform in stark terms: 'The UK has an analogue system of competition and consumer law in a digital age.' 
While Lord Tyrie urged Clark 'to amend and improve what we have' rather than 'rewrite the statute book', Coscelli outlines a reform agenda that sounds ambitious. Reform should, he says, address the 'growing gap' between what the public expects and what competition authorities deliver. 
The authority's  'far-reaching' proposals include: a new statutory duty on the CMA and the courts to ensure that the economic interests of consumers are 'paramount'; new legal provisions to widen and simplify the CMA's use of interim measures; the power to force businesses to halt behaviour that is in breach of consumer law; and the power to impose fines without going to court. The authority has also called for powers to order legally binding remedies to address consumer detriment without the current requirement to show an adverse effect on competition in its markets work. It regularly undertakes market studies and investigations to tackle market-wide problems. 
The CMA's decisions can be appealed or reviewed by the courts – usually by the Competition Appeal Tribunal (CAT) – but the CMA says the appeal process, particularly for enforcement cases, has become 'protracted and cumbersome'. The CMA has recommended changes to the 'full merits' standard of review of its decisions on Competition Act cases, and to the CAT's procedural rules to 'improve efficiency of the appeals process', Coscelli says. 

BLOWING THE WHISTLE
Whistleblower reports on anticompetitive behaviour are up 18%, reflecting a Competition and Markets Authority (CMA) crackdown. Reports on suspected cartels increased from 471 in 2017 to 556 in 2018, according to Thomson Reuters. Some of the increase reflects a focus on the conduct of larger companies, whose dominant market position is damaging small businesses' ability to compete. 
The CMA can impose penalties of up to 10% of global turnover on businesses for participating in a cartel. Recent penalties include:
£370,000 for a Somerset estate agents for fixing minimum commission rates, and the disqualification of two company directors;

£2.6m for water tank firms after they formed a cartel to divide up customers, fix minimum prices and share commercially sensitive information; and

£3.4m for two of the biggest suppliers of charcoal and coal for households for taking part in a market sharing cartel.
It is not just headline fines that are driving this increase. Whistleblowers can receive up to £100,000 for reporting illegal activity and cooperating with an investigation, and penalties against companies can be reduced in return for full cooperation.
A particular concern for regulators in general has been the impression that whistleblowers pay a high price, in career, finances and personal stress, even where their report leads to action against wrongdoing. The CMA's financial incentives are intended to act as a clear signal that reports and cooperation will be recognised.
The recommendations may appear in both a competition green paper and consumer white paper, to be published before the end of July. 
Even without reform, the CMA has become more interventionist in the past 12 months, Coscelli notes. In April, it blocked the merger of Sainsbury's and ASDA, concluding that it would lead to increased prices in stores, online and at many petrol stations. Furthermore, in the cases of Experian and ClearScore, and TopCashback and Quidco (among others) the CMA's initial phase 1 investigations – which precede in-depth phase 2 assessments – led the parties to abandon merger plans. 
Unlike in most other jurisdictions, merger notification is currently voluntary in the UK. That does not stop the CMA from investigating mergers that have not been notified, and imposing interim enforcement orders (IEOs) to prevent or unwind 'pre-emptive' action. That includes any integration steps already taken in both anticipated or completed mergers. In February, the CMA issued its first ever unwinding order to reverse the merger of assistive technology companies Tobii and Smartbox. 
In May, the authority put revised guidance on interim measures (such as IEOs) in merger investigations out for consultation. 'CMA has become increasingly aware of poor compliance with interim measures, which is undermining the effectiveness of the UK's voluntary, non-suspensory merger regime and has taken enforcement action where appropriate,' it said. 
Latham & Watkins partner Jonathan Parker is critical of 'more aggressive enforcement' by the CMA, even if he concedes there is a trade-off in maintaining a voluntary regime. 'Such significant change in a short period of time' creates 'difficulty' for businesses and their legal advisers, he says. 
Parker describes the £7.3bn ASDA-Sainsbury's deal as 'the CMA's most interventionist case, with a chilling effect on retail, particularly the grocery sector. It sets a strikingly low bar for intervention'. 
The CMA used a GUPPI (gross upward pricing pressure index) of 2.75% instead of the typical 5-10% to assess whether or not to veto the merger. Andrea Gomes da Silva, executive director of markets and mergers at the authority, notes there is no 'magic GUPPI number' and that the authority must be able 'where appropriate, to lower the threshold that applied in previous cases'.
But it is the digital economy that most greatly exercises regulators and lawyers. Competition enforcement may be vital to protect consumers but, Coscelli says, 'globally it's not dealing properly with digital cases'. She adds that the UK's current system will be inadequate 'in a post-Brexit scenario' and the same is true now for the EU, despite high-profile interventions. The commission has not held back from fining big tech firms – in March it fined Google €1.49bn for abusing its dominant position, the third antitrust fine imposed on the global giant by the EU since 2017. 
An EU report published in April by an advisory panel appointed by competition commissioner Margrethe Vestager concluded that 'there is a reasonable concern that dominant digital firms have strong incentives to engage in anti-competitive behaviour… they require vigorous competition policy enforcement and justify adjustments to the way competition law is applied'. As with the CMA's proposals in the UK, the EU report does not recommend changes to 'the general framework of European competition policy' but rather 'a rethinking of the tools of analysis and enforcement'. One option is to reverse the current burden of proof and require companies to demonstrate the pro-competitiveness of their conduct, thereby avoiding long investigations by the commission to assess harm to consumers. 
In the UK, an expert panel appointed last year by chancellor Philip Hammond and chaired by Professor Jason Furman (former chief economist to president Obama) to review competition in digital markets published its findings in March. Recommendations included: the creation of an independent competition regulator for the technology sector (a 'digital markets unit'); an industry-wide code of conduct on competition; and significant changes to UK merger control law and policy, for example allowing the CMA to use a 'balance of harms' test in digital mergers. The current test considers whether a 'substantial lessening of competition', or SLC, is more likely than not to result from a proposed merger. 
Outside Europe, the Australian Competition and Consumer Commission (ACCC) published a preliminary report in December following an inquiry into digital platforms. This concluded that 'strategic acquisitions by both Google and Facebook have contributed to the market power they currently hold'. 
According to the Furman review, 'potential rivals to large digital platforms can be removed or absorbed through a strategy of killer acquisitions'. The report points to an estimate in the pharmaceutical sector (akin to the digital economy in that innovation is 'central') that over 6% of acquisitions every year are 'killer acquisitions'. These could harm both consumers and innovation. 
Over the last 10 years, the five largest tech firms – Google, Facebook, Amazon, Apple and Microsoft – have made over 400 acquisitions globally. The Furman review notes: 'None has been blocked and very few have had conditions attached to approval.' 
Cristina Cafarra, vice-president and head of European competition practice at Charles River Associates, says: 'If you are starting a business, and that is going to be bought by a monopolist, that is not the innovation we want. We need to move forward and catch these deals more effectively. We ought to give more weight to the potential harm.' 
But Nigel Seay, head of competition at Travers Smith, contends: 'The CMA did not agree that a change to the test was merited.' Writing to BEIS in March, Coscelli said that although the CMA is 'very supportive of [the panel's] overall approach' there are 'practical challenges' in applying a 'balance of harms' test in a 'transparent and robust way'. 
The CMA has commissioned external research from Italian consultancy Lear to look at potential competition theories of harm and past merger decisions in the technology sector. The report is due to be published within weeks. 
Dr Lorenzo Coppi, executive vice president of Compass Lexecon, believes the three reports – from Furman, the ACCC and the EU –all conclude that there has been an 'under-enforcement' of mergers in the digital sector. Coppi says this was due to the current 'more likely than not' merger test – which will only consider whether there is a significant likelihood of a merger reducing competition.  
Instead, Professor Furman's 'balance of harms' approach would take into account the scale as well as the likelihood of harm in merger cases. But, reflecting the views of the CMA, Coppi says this is an 'economically sound, but very complicated test'.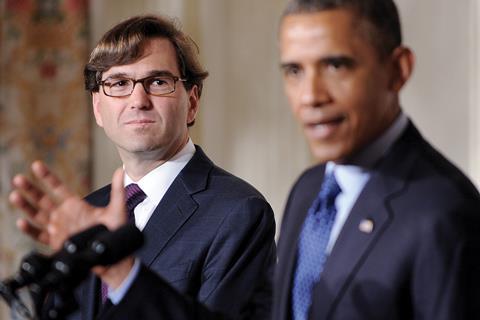 Sarah Long, a partner at Euclid Law, a boutique competition law firm based in London and Brussels, argues that the current framework for antitrust enforcement in digital markets is 'not fit for purpose'. She points to research in the Furman review which shows that the average duration of antitrust cases brought under the Competition Act and completed by the CMA between 2014 and 2017 was 39 months for contested cases and 25 months for all other cases. Abuse of dominance cases brought by the commission in digital markets have taken seven years or more to conclude. 
The lengthy process 'increases the harm for "challenger" companies operating in fast-moving digital markets', Long says. 
Interim measures, which are similar to injunctions, constitute a 'cost-effective tool for challenger companies with limited budgets' Long says, by enabling the CMA to intervene at the 'optimal time'. But Long says the procedural and evidentiary standards remain high, and applicants should be aware of the burden and cost of the process. 
Brice Allibert, deputy head of the EC DG Comp unit responsible for antitrust enforcement in IT and consumer microelectronics, says: 'There is a lot of discussion in the European Commission and in member states about the business perception that antitrust law is not doing enough in the digital arena. But it is important not to lose sight of, or to fall into the trap [of thinking], that there is consensus about it. 
'Even two years is a very long time in these industries, but I don't really see how much quicker we can be. We can't do more unless we change the legal framework.'
Even after the infringing behaviour has stopped, he says, it can take a long time to see results and in any case this does 'not bring back the market to where it was before the abuse'. There are, though, examples where decisions have led quickly to the desired competition result, Allibert points out. The commission's decision in 2017 to fine Google €2.42bn for anticompetitive behaviour in comparison shopping services led the internet platform to open up its shopping unit to competitors. 
Sheldon Mills, director of competition at the Financial Conduct Authority, notes that there is increasing co-operation between the CMA and sectoral regulators. He says the mechanism of the 'super-complaint has meant that we are sharing a lot of activities on fairness to consumers as well as best practice'. In September, the CMA received a super-complaint from Citizens Advice raising concerns about the 'loyalty penalty' paid by longstanding customers in five markets including mobile, broadband and home insurance. Super-complaints are made by 'designated consumer bodies' when certain features in a UK market for goods or services 'significantly harm the interests of consumers'. 
A working group including Ofgem, Ofcom, and the FCA has been set up to oversee the implementation of the recommendations made by the CMA at the end of December. Parliament may be paralysed by Brexit – not so the UK's ambitious competition regulators. 
Marialuisa Taddia is a freelance journalist
Source link