THE LOW DOWN 
International law firms and their clients talk confidently about a 'pan-Asean strategy'. And the figures are good on paper – the 622m people living within the Association of Southeast Asian Nations (Asean) make up the world's fifth-largest economy. But, experienced Asia hands caution, Asean is no EU. The central bureaucracy is tiny, and the bloc's 10 member states have divergent laws, competition regimes, customs and tariffs. Great powers lay claim to different Asean countries sitting within their sphere of influence, further limiting the bloc's freedom of agency. Yet the potential for growth is huge, and with deals being done and infrastructure built, that very divergence in laws generates significant instructions for lawyers. Playing a long game in south-east Asia should pay dividends for firms that get their legal offering right.
The Association of Southeast Asian Nations (Asean) has been a runaway success in economic terms, growing its combined GDP to $2.9tn in 2018, a five-fold rise on 2000. It is the world's fifth-largest economy (and Asia's third) and projected to become number four by 2030. 
Its sheer size (622m people) and vision for economic integration and free trade agreements with other major economies mean Asean presents a host of opportunities for law firms, says Stéphane Fahrni, legal and regulatory counsel for Asia & EMEA at Bryan Cave Leighton Paisner in Singapore.
Asean members are Brunei Darussalam, Cambodia, Indonesia, Lao PDR, Malaysia, Myanmar, the Philippines, Singapore, Thailand and Vietnam. A major step towards Asean's regional economic integration was the 2015 establishment of the Asean Economic Community (AEC) to promote the free flow of goods, services, capital and labour. 
But Stephen Revell, Freshfields Bruckhaus Deringer's senior corporate partner in Asia, cautions against comparisons between the AEC and the EU: 'The AEC has much less political unity than the EU and lacks any meaningful central organising body. The AEC Secretariat bears no comparison with the European Commission.' 
There is collaboration between member states – for example the Asean Exchanges (a platform of seven Asean-based bourses). But Asean remains a 'collection of 10 countries with their own laws, competition regimes, customs and tariffs', Revell notes, adding that the region 'needs to make much more progress towards a common market before it can be seen as an integrated trading bloc'. 
Yet the regional grouping is an increasingly important economic zone for the magic circle firm. Freshfields' 'Asean strategy' is led from its Singapore office and involves offices in Hong Kong, Hanoi and Ho Chi Minh City. Revell says: 'A combination of M&A activity and disputes has kept us active across the Asean region in recent times', particularly in Indonesia, Vietnam and Thailand. Recent deals include advising Prudential's Asia asset management division on its proposed acquisition of an initial 65% stake in Thailand's TMB Asset Management; and private equity investor Warburg Pincus on a $370m investment in Vietnam's Techcombank. 
Herbert Smith Freehills has more than 160 lawyers serving the region from offices in Jakarta, Singapore, Kuala Lumpur and Bangkok, explains Alastair Henderson, south-east Asia managing partner. 'We operate increasingly as a single regional practice, not separate offices, and our strategy is to support clients in all parts of the region. International clients want to know that we have experience and expertise in all parts of Asean.' 
The pan-regional strategy also helps with 'managing the risk created by Asean's diverse legal jurisdictions', Henderson says. 'There are big regional differences in sophistication, transparency and reliability of laws and regulations, and in the extent and methods of enforcement.' 
This approach has won HSF a steady pipeline of work over the past two years – from TMT, energy and consumer goods to capital markets, infrastructure and real estate projects.  
According to PwC, Asean requires infrastructure investments worth an estimated $2.8tn through to 2030 and HSF has secured significant mandates in this area, including projects related to China's Belt and Road Initiative. 
HSF recently advised Australian oil and gas company Santos on the sale of its exploration and production interests in Indonesia, Vietnam, Malaysia and Bangladesh.
Henderson adds: 'There has also been unprecedented regulatory reform across Asean nations, leading to growth in our financial, competition and employment teams.' Clients show 'increasing interest in international law issues and international treaty claims'. 
Breakneck economic growth ultimately leads to disputes and regulatory issues, and problems with corruption and transparency are often unavoidable. Excepting Singapore, Asean countries rank low in Transparency International's global corruption index. 
Baker McKenzie has a long-established presence in Asean countries, with offices in Singapore, Thailand and Vietnam, and member firms in Malaysia (Wong & Partners), the Philippines (Quisumbing Torres) and Indonesia (HHP Law Firm). 
Fred Burke, Ho Chi Minh City-based founding partner of Baker McKenzie in Vietnam, says cross-border transactions are big revenue generators, but whereas much of this activity formerly originated from western investors, now intra-Asia (particularly from China and Japan) and intra-Asean investments are more common.
Foreign direct investment to Asean rose to a record level, from $123bn in 2016 to $137bn in 2017, the latest Asean Investment Report shows. Intra-Asean investments were the biggest single contributor (19% of the total). This was driven by regional business 'champions' including PTT and Siam Cement (Thailand), Ayala and San Miguel (Philippines), Singtel and Keppel (Singapore), and Maybank and Khazanah (Malaysia).
Like HSF, Baker McKenzie has benefited from regulatory reforms in Asean countries designed to tackle concerns around M&As and other issues linked to more open, dynamic market economies. 'One of the AEC's goals is to create a competitive economic region which benefits both investors and consumers,' says Christina Macasaet-Acaban, partner and head of the corporate and commercial practice group at Quisumbing Torres. Take the Philippines Competition Act (PCA), which came into force in 2015 as the country's first comprehensive competition framework, and the subsequent creation of the Philippine Competition Commission. Quisumbing Torres has helped clients to align their Philippines-based businesses to the PCA, and to ensure that M&As comply with the new merger control rules.
Human rights watch list
Asean is a fast-growth region but serious concerns remain over human rights and the rule of law. Problems across the region include (but are not limited to) the political use of courts, restrictions on freedom of expression and peaceful association, human trafficking and high-level corruption.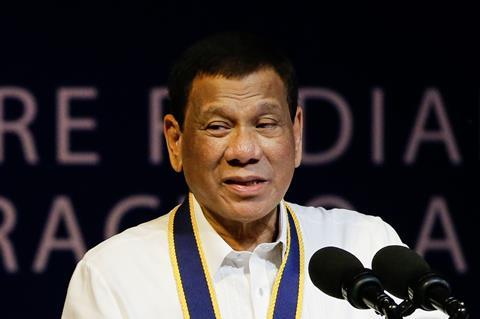 Last year, the Supreme Court in Philippines voted out chief justice Maria Lourdes Se eno, apparently for her criticism of president Rodrigo Duterte's (pictured) 'war on drugs', which has killed thousands of people. President Duterte subsequently appointed Teresita Leonardo-De Castro to replace Sereno. In July, the UN said it would investigate alleged human rights abuses in the Philippines relating to the government's crackdown on drugs. Earlier this year, the country withdrew from the International Criminal Court after the tribunal opened a preliminary investigation into alleged unlawful killings in the government's drugs war. 
In Vietnam, 'rights violations are rife', according to Human Rights Watch's World Report 2019, while 'Cambodia's politicised and corrupt judiciary continued to target individuals for peacefully criticising the government, including online'. Malaysia maintains controversial sedition laws to silence dissent. Singapore's human rights record is mixed. For example, there are 'severe restrictions' on freedom of speech and LGBT rights; sex between men is unlawful; detention without trial is allowed for up to 12 months; and foreign migrant workers are subject to 'labour rights abuses and exploitation'. 
Under its Lawyers at Risk programme, the Law Society of England and Wales raises awareness about human rights issues, including the plight of lawyers in south-east Asia. For example, it sent 'intervention letters' to heads of government relating to the murder of Burmese human rights lawyer U Ko Ni, and the ongoing detention in Vietnam of another human rights lawyer, Nguyen Van Dai.
If large international firms are creating structures for Asean, the regional grouping is also stimulating cooperation among local firms across borders. 
Singapore-based Rajah & Tann Asia (RTA) is a network of member firms from all Asean jurisdictions (except Brunei) with more than 760 fee-earners. RTA has a representative office in Shanghai as well as 'country desks' for China, Japan and south Asia.
Lee Eng Beng, senior partner and chair of RTA, says that the creation of the AEC acted as a catalyst for the launch of RTA in August 2014 'with the vision of being the dominant legal services provider in Asean'. 
Clients value 'a single point of contact' for all their regional needs and 'strong legal teams on the ground in all major cities in south-east Asia' says Eng Beng, adding that this has gained traction with corporate counsel with oversight of all business transactions and disputes across the region.   
Singapore, Asean's legal hub, remains an important market for RTA. 'However, it is a mature and saturated market facing rising competition from new legal tech players and cost pressures from clients,' Eng Beng says. 'Much of our growth comes from our regional offices, with some seeing growth of 20% year on year. For instance, Indonesia is one of our fastest-growing markets.' Member firm Assegaf Hamzah & Partners has tripled in size since joining the network and is now the largest firm in Indonesia. 
At the 34th Asean Summit held in Bangkok in June, the 10 member states reaffirmed their commitment to further economic integration, including in the digital economy. The Asean Digital Integration Framework Action Plan and the Asean Innovation Roadmap (both to 2025) aim to foster information and communications technology (ICT) cooperation between member states to transform the region into a global digital hub. These initiatives have resulted in significant mandates for RTA, including an engagement from the World Bank to help Cambodia and Lao PDR use ICT to deliver public sector services and develop their digital economies. As part of this mandate, RTA conducted benchmarking analysis into the legal and regulatory frameworks of Belgium, Peru and Thailand. 
RTA is also working with the UN Conference on Trade and Development to develop a course on 'digital identity and authentication methods' involving participants from Singapore, Indonesia and the Philippines. 'Digital identity is one of the most pressing legal and regulatory issues  because of concerns over cybersecurity and privacy abuses,' Eng Beng says. 
The rise in cross-border investments in the digital economy partly reflects these Asean-led initiatives. Cross-border M&As in ICT rose from just $172m in 2010 to $3.6bn in 2017, fuelled by deals by companies from China, Japan and Asean countries. 'We've captured a huge amount of work for the region's tech giants and unicorns,' says HSF's Henderson.
With the emergence of the AEC, Clifford Chance has set up a 'dedicated taskforce' of partners and associates for clients in the Asean region, says Singapore managing partner Kai-Niklas Schneider. Like other firms in the region, the Singapore office acts as the regional centre for activities in Asean. From this base Clifford Chance operates its 'innovation and best delivery hub for Asia-Pacific' (supported by Singapore's Economic Development Board) to develop and roll out new legal tech, and an 'academy' to foster new talent and cooperation among Clifford Chance lawyers in the region. 
Asean cooperation is not just economic. The region is prone to natural disasters and RTA advised the World Bank on the legal structure for the Southeast Asia Disaster Risk Insurance Facility, a first-of-its-kind regional scheme for climate and disaster risk financing and insurance for all Asean countries to be domiciled in Singapore, explains Eng Beng. Its first product is a regional 'catastrophe risk insurance programme' developed by and for Lao PDR, Myanmar and Cambodia. 
Liberalisation 
So how much freedom do foreign law firms have to operate across the region? 
Liberalisation of services across Asean has been a gradual process, but recent initiatives and developments are encouraging

Stéphane Fahrni, Bryan Cave Leighton Paisner
A barrier to cross-border legal practice is protectionism in legal services in a number of Asean countries, most notably the  Philippines, Malaysia and Indonesia. 
'Asean as an organisation is founded on the principles of consensus and state sovereignty – and there will invariably be differences in approach across the member states,' Fahrni says. 'With certain exceptions, liberalisation of services, particularly legal services, across Asean has been a gradual process, but recent liberalisation initiatives and developments are encouraging.' 
One example is the Asean Trade in Services Agreement (Atisa), signed in April, which, Fahrni says, 'could potentially be one of the most significant developments towards greater liberalisation and integration of services within Asean'. Under Atisa, member states will transition to 'a negative list approach', whereby all services sectors are considered liberalised by default unless explicitly excluded. 
Another is the Asean Good Regulatory Practice (GRP), which has the potential to reduce regulatory complexity within member states and to facilitate integration of services across Asean in the long-term, Fahrni further notes. The GRP, whose guidelines were revised in December, aims to reduce barriers to trade.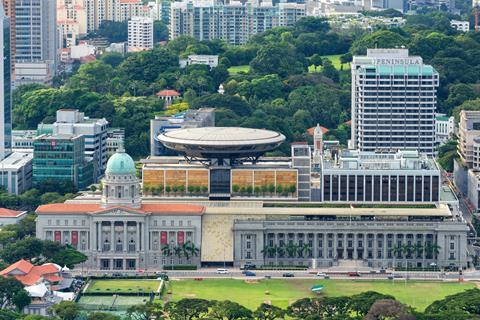 Protectionism varies across the region. The Philippines is a closed legal market – the practice of law is reserved exclusively to Philippine citizens. Under Philippine law, legal practice is defined very broadly as 'any activity, in or out of court, which requires the application of law, legal procedure, knowledge, training and experience'. Foreign lawyers cannot practise in the country, including on a fly-in/fly-out basis, and foreign firms cannot open offices or invest in Philippine firms. However, they may collaborate with local firms in instances where local law expertise is required, according to a recent guide on doing legal business in the Philippines published by the Law Society of England and Wales. 
There are proposals to introduce rules to allow limited licensing of foreign practices in the Philippines, but as Jared Amoroso, a lawyer at Quisumbing Torres, observes, a decision on this is pending in the Philippines Supreme Court. 
Since Rodrigo Duterte's presidential victory in 2016, seven of the 15 justices have left (with four more expected to retire by the end of the year) amid tensions about the rule of law (see box, p20). Amoroso says: 'It remains to be seen whether the current composition of the Supreme Court will be willing to adhere to a different definition of practice of law so as to allow for a more liberalised legal market in the Philippines.' 
In Malaysia, proposed amendments to the country's Legal Profession Act 1976 could further restrict foreign lawyers' activity in the country by enforcing the 'fly-in, fly-out' 60-day annual cap on individuals. To discuss the draft of the proposed new act (submitted to the attorney general in January) the Law Society met the president of the Malaysian Bar Council, who said it would negotiate with the AG before the act was passed, and that it was committed to further liberalisation of their market.
Andre Gan, managing partner of Wong & Partners in Malaysia, welcomes proposed amendments to the act, including the relaxation of publicity rules for lawyers and permitting law firms to operate as LLPs, thus 'opening the door for legal practitioners to adopt alternative flexible business models'. 
Liberalisation has entrenched Singapore's position as the pre-eminent regional legal hub

Kai-Niklas Schneider, Clifford Chance
Singapore has a more open regime for foreign lawyers. Clifford Chance was in the first group of foreign law firms to be awarded a 'qualifying foreign law practice' licence by the Singapore government in 2008 – renewed in 2014, and further extended to the end of 2020. It allows the firm to practise Singapore law through Singapore-qualified lawyers in certain key areas of its practice (bar litigation). In Singapore, foreign firms can also set up formal law alliances with local firms which Clifford Chance did in 2012 with boutique litigation firm Cavenagh Law, allowing it provide litigation and other legal services from one platform. 
'Liberalisation has entrenched Singapore's position as the pre-eminent regional legal hub,' says Schneider. '[It] has also driven Singaporean lawyers working abroad to return home to practise. Having world-class local talent practising law in Singapore is good for our firm, our clients, the profession and the business community in Singapore.'
Some argue that elsewhere in Asean formal restrictions tend to paint a negative picture of what is happening on the ground. Contrasting Singapore with more protectionist jurisdictions, Ravell says: 'Other countries' laws can be seen as protectionist in theory, although in practice are reasonably accepting of lawyer [fly-in, fly-out] doing cross-border deals.' 
EAST LIFE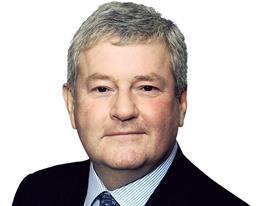 Freshfields Stephen Revell (pictured) has been based in Singapore for several years and has enjoyed living and working there. 'It is a particularly good place for families and has great schools,' he says, although he adds: 'Any lawyer considering a move to the region needs to accept they will be travelling a great deal and will need to become familiar with the laws in business practices of at least the 10 countries in Asean if not more, given the highly cross-border nature of many of the transactions in the region. For me this is really interesting and challenging – and therefore very enjoyable.'
Arbitration centres 
International arbitration has become the preferred method for resolving cross-border commercial disputes in Asean, in no small part because of the Singapore International Arbitration Centre (SIAC). 
Over the past decade, SIAC's caseload has more than quadrupled. Last year it received over 400 cases (administering 93%) with a value of more than $7bn. Parties hailed from over 60 jurisdictions with the US topping the foreign user rankings for the first time, followed by India, China, the UAE and Japan.
SIAC is the third-ranking arbitral institution in the world, behind the International Chamber of Commerce (ICC) and the London Court of International Arbitration, but well ahead of the Hong Kong International Arbitration Centre (HKIAC) and the Stockholm Chamber of Commerce, according to the latest arbitration survey published this year by Queen Mary University of London and White & Case. In Asia-Pacific, SIAC is now a more popular choice than LCIA. 
Singapore is also the third arbitration seat after London and Paris. In the Asia-Pacific region, Singapore ranks second after London and is among the top four in all regions (Europe, Asia-Pacific, north America, Africa and the Middle East) except Latin America. 
Revell says: 'SIAC has been a success because it provides a reasonably quick, efficient and cost-effective arbitration centre in Asia as compared to the more traditional arbitration centres.' 
Government support has been 'instrumental' in SIAC's success. 'SIAC is, however, not without its competitors within Asia, especially for smaller local disputes,' says Revell. 'HKIAC maintains its special position in relation to China matters.' If the Queen Mary survey shows that the gap between SIAC and HKIAC is widening, Singapore is now also a more popular seat than Hong Kong. 

Jelita Pandjaitan, a partner who leads the south-east Asia disputes practice of Linklaters, says SIAC is 'the well-established default choice' for clients doing transactions in south-east Asia. 'ICC, with a Singapore seat, is the other popular choice, particularly with newer entrants to the market from Europe. The Maxwell Chambers facilities are first-class for the conduct of large and small hearings and the pool of arbitrators is strong, drawn mainly from practitioners in Asia or who have spent significant time in Asia and thus understand the commercial context of developing markets in this region.'
The Singapore government has created the right conditions for the city-state to strive both as a seat and venue of arbitration. It is 'politically neutral' and 'immigration and legal practice rules are accommodating for those visiting to conduct disputes under any law', Pandjaitan says. 'The ecosystem is supported by an independent, non-interventionist judiciary, and legislation based on the UNCITRAL Model Law.'  
'Other south-east Asian centres have been less successful in establishing neutrality and quality standards', notes Pandjaitan. One reason is their focus, at least until recently, on domestic arbitrations, with arbitrators and counsel drawn from the local legal market and judiciary. 'It follows that in countries where the rule of law is less well-established, the arbitral institutions also take longer to build international credibility,' Pandjaitan explains.  
Nandakumar Ponniya, Baker McKenzie's Asia Pacific chair of the international arbitration practice, says arbitral institutions such as Malaysia's AIAC, MIAC in the Mauritius and CIAC in the Philippines 'have cases referred to [them] by way of legislation, thereby depriving the parties of the option to choose an institution and a seat for the arbitration'. By contrast, under Singapore law, the respect for party autonomy is 'the cornerstone underlying judicial non-intervention in arbitration'. 
But Ponniya says: 'By and large, most institutions respect party autonomy and allow parties liberty to make decisions as to seat and institution, and all the more so in contracts concerning private parties without government involvement.' A number of regional arbitration centres such as THAC in Thailand, VIAC in Vietnam and Malaysia's AIAC (formerly the Kuala Lumpur Regional Centre for Arbitration) recently aligned their arbitration rules to international standards in an effort to attract regional disputes.  
Marialuisa Taddia is a freelance journalist  
Source link